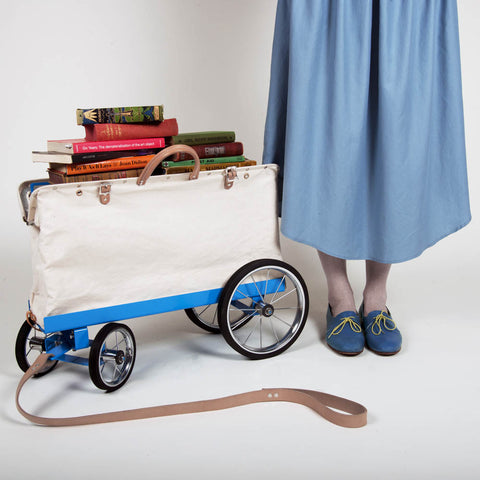 a pack of all-duty companions
WAGON is a curated bricolage of style and function that merges playful aesthetics with the timeless need to carry and convey. Each WAGON is modeled after an icon of carriage—WAGON No.1 starts with the honest mason's bag and adds wheels and a friendly demeanor for the perfect at-home companion. WAGON No.2 takes on the stalwart basket and is sturdy for about-town hauling. And WAGON No.3 is based on the standard grocery bag, svelte for urban adventures.
WAGON is made in Los Angeles.